You want a life of
unlimited freedom.
Freedom of time, creativity, impact, and money. You want to wake up with full autonomy in how you allocate your schedule, focus, and energy. Because you can finally count on your business to generate a reliable (and hefty) profit.
The truth of the matter is that you didn't start your business to make headlines at New York Fashion Week. And you certainly don't need a Vogue spread to prove that you've "made it" as a designer.
After all, your business isn't here to please Anna Wintour.
It's here to fulfill YOU.
You started your business to create a life you completely love—while making beautiful designs for even more beautiful people, a more than reliable income, and a positive impact in the world.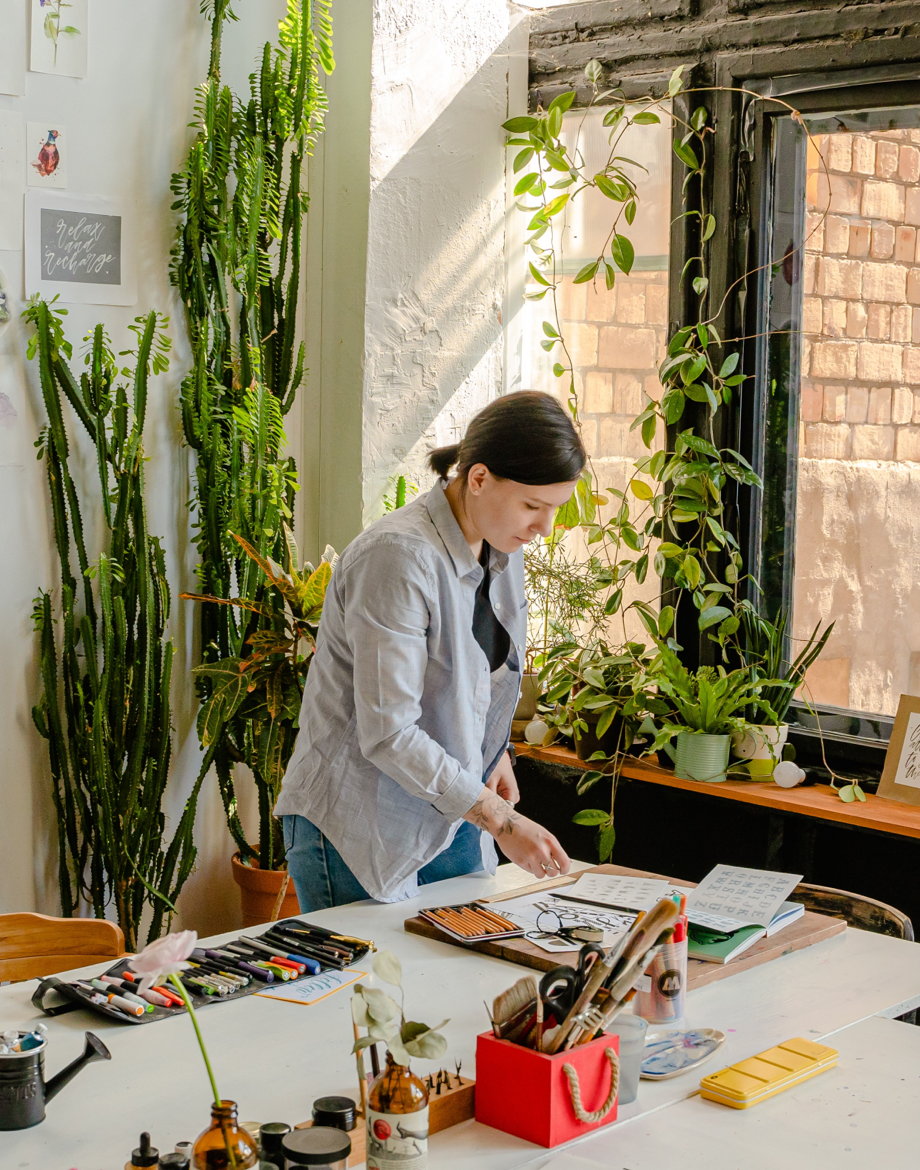 It's time to make that next level success
your new reality.
You're ready for your business to start giving back to you in spades. And the currency you're ready
to pile in the bank (in addition to some serious dollars) is FREEDOM.
Yoga at noon?
Go for it.
Regularly writing big, fat
checks to yourself?
Done.
Lunch date with a friend?
Order whatever you want.
You're done asking for permission to do what you want, when you want it. Because the only
permission you need is your own.
This life is yours.
Yours to design, create, and enjoy.
And your business is the ticket to freedom.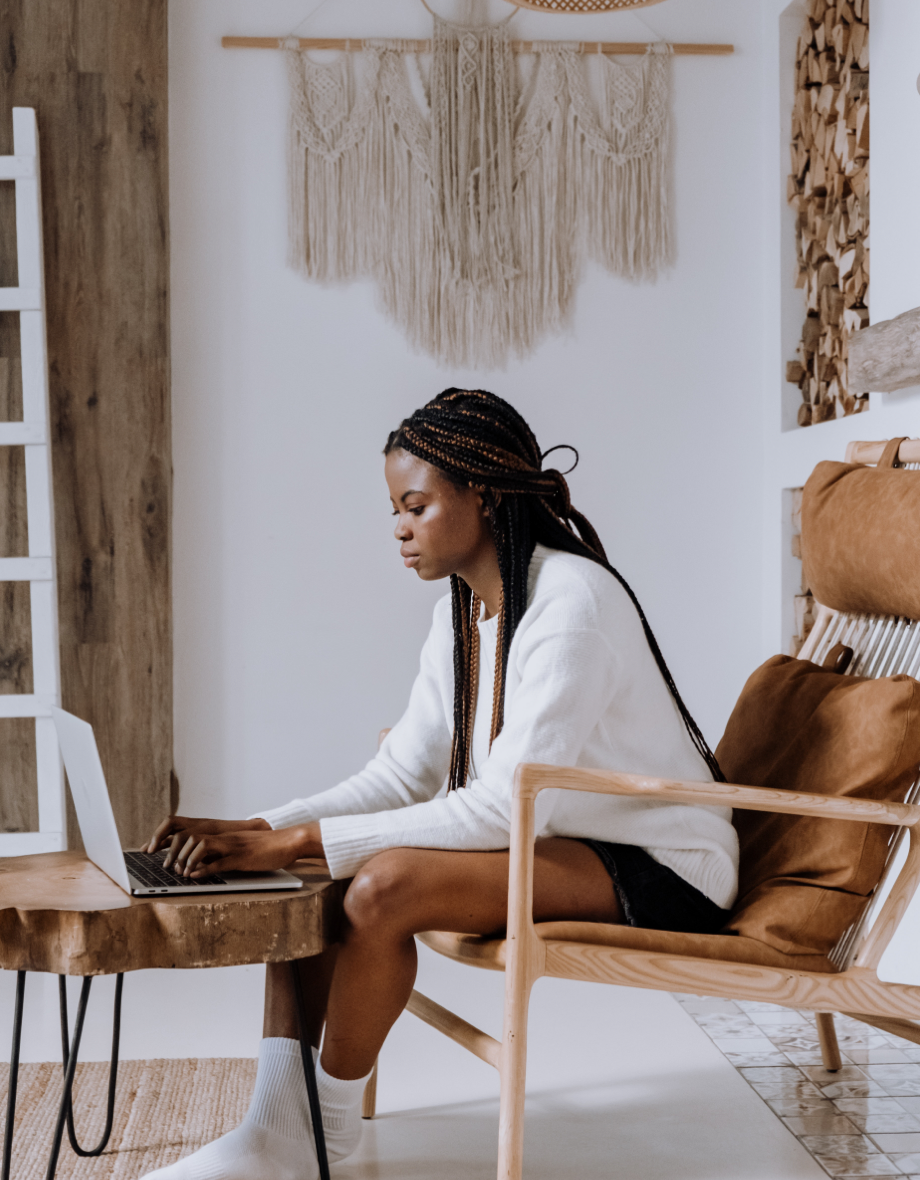 TRUTH TIME
This reality is completely possible for you.
And…
Your business won't get to the next level if you're pouring all your time and energy into Instagram like it'll solve all your problems. Or if you're chasing influencer partnerships and fighting to stay on top of the feed.
Because you aren't a seasonal trend that will come and go with the tides.
You are evergreen.
To build a business that will withstand the ebbs and flows of the industry, ever-changing algorithms, and ups and downs of life, you don't need to try out the "trendiest" strategies in business.
You need a solid foundation.
Because when you've got a foundation, your business will finally generate the levels of revenue that don't just make a living, but create a life. A life of freedom, wealth, stability, and options.
That means no more…
✘

Trying out every possible strategy hoping one of them sticks

✘

Chasing press opportunities like they'll fix everything

✘

Letting your fear hold you back from taking strategic action
✔

Clear direction and focus in your sales and marketing strategy

✔

Efficient systems to streamline your operations

✔

A reliable team to help you grow your revenue in dollars and free time

✔

Accountability to follow-through on your action plans

✔

Mindset support to stop the self-sabotage cycle and level-up as a CEO
Because all of these add up to bigger, more regular
paydays for you as the CEO of your design company.
What would be possible if you ended the exhausting cycle of trying every strategy out there? And instead, you lasered in your focus on actions that consistently and reliably increase your profit?
If you're ready for the next level,
I invite you to join…

Unlock next-level freedom with a business that generates next-level results
LevelUp FASHION is a 3-month group coaching program for fashion-focused entrepreneurs to market and sell their product
like a boss, own their CEO mindset, earn (and keep) way more money, and claim the next level of freedom in their
businesses and lives.
You'll receive all the mentorship, training, community, and accountability you need to have a complete upgrade across your
entire business—while building lasting connections with other committed entrepreneurs in the industry.
What Our Members Have to Say
"I feel like a different business! LevelUp FASHION was incredibly helpful with getting me to focus. Because of that focus, I've had a ton of growth, a major improvement in how things are flowing in my business, and a super successful product launch."
Mary Bemis
Reprise Activewear
"LevelUp FASHION helped me overcome so many obstacles in my business. I stopped second guessing myself, I gained so much focus, and I grew my email list by 800 new subscribers. I wouldn't have done these things if not for this group."
Chetna Singh
Chetna Singh Scarves
"LevelUp FASHION gave me so much clarity in my business. I finally for the first time feel ahead of things. We've developed 20 new styles, sales are consistent, and I now have a great foundation for next year. Best of all , the business clarity has brought me back to my "why"!"
"LevelUp FASHION helped me to step back, look at my business, and fix what was broken. I made major improvements on how I operate and how I think about my business."
"I run my business on my own everyday but being part of LevelUp FASHION changed that. Having other peoples' perspectives and feedback on my business was game changing"
Deana Cheney
Bosisi Designs